LSRI's López Silva Among 4 at UIC To Win Fulbright Award
LSRI's López Silva Among 4 at UIC To Win Fulbright Award Heading link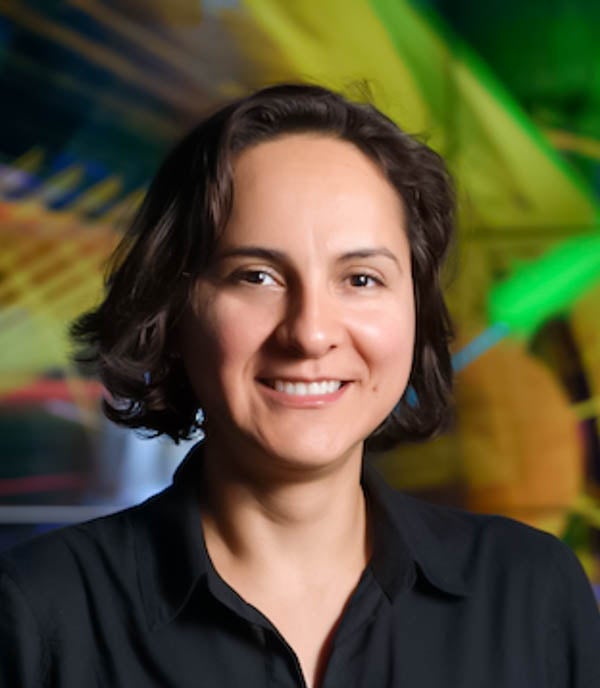 Four faculty members from the University of Illinois Chicago have been selected as Fulbright scholars for 2020-21. They are among 800 U.S. faculty and professionals who will travel abroad through the Fulbright U.S. Scholar Program, the flagship international educational exchange sponsored by the U.S. government.
Brenda López Silva, a research and development specialist with the Learning Sciences Research Institute at UIC, will use her Fulbright award to teach in Portugal, where she will lead a course on problem-based learning for storytelling with the design of virtual reality environments. She is scheduled to teach at the Polytechnical Institute of Lisbon beginning in March 2021.
"I am honored to be given this opportunity to teach and collaborate in Lisbon. My course will cover storytelling in real-time virtual reality environments, and will present students with a survey of learning theories, methods and hands-on activities. Students will realize their own ideas and explore different technologies in the process," said López Silva, who also is a faculty member in the department of art and technology studies at the School of the Art Institute of Chicago.
Products of this class will result in virtual reality applications that she will make available via various online platforms. Participating students will share their work and experiences remotely in a dedicated event, such as a show or virtual exhibit.
López Silva's work at the Learning Sciences Research Institute is focused on the development of learning technologies, specifically augmented reality, virtual reality and extended reality, and the impact of those technologies for learning and teaching.
She has produced several technology-based projects that have been exhibited at the Museum of Science and Industry, Adler Planetarium, SciTech Hands-On Museum, and Alameda Art Laboratory in Mexico City. She also has been a guest researcher at the Pompeu Fabra University in Barcelona, Spain, where she conducted research on augmented reality and the impacts of embodied interactions on learning processes and physical efforts in children.
López Silva also is an adviser to the United Nations Educational, Scientific and Cultural Organisation, where she develops technology-based educational tools for preschool students in Mexico.
She holds a master's in electronic visualization from UIC, a bachelor's degree in graphic design and communication from Universidad Autónoma Metropolitana in México, and a post-baccalaureate degree in new technologies from Universidad Autónoma Metropolitana in México.
Author: Brian Flood
Modified on January 04, 2021