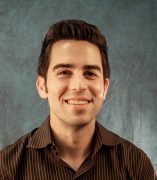 Brian Gane
Research Assistant Professor
Learning Sciences Research Institute
Contact
Building & Room:
1570-L SSB
Address:
1240 W. Harrison St.
Email:
CV Download:
About
Brian Gane's professional interests center on the research and development of learning environments, including the coordinated design of assessment, instruction, and curriculum within those learning environments. Dr. Gane also focuses on how technology affords novel interactions that promote learning and the measurement of that learning. A particular emphasis is on learning within science, computing, and engineering disciplines during primary through post-secondary education. In this space, Dr. Gane's research integrates cognitive, measurement, and engineering approaches/perspectives to develop and validate assessments. A second and related emphasis involves researching effective means of creating and sustaining communities of educators, practitioners, and researchers that are centered on using assessments formatively, to support students' learning.
Dr. Gane is actively involved in multiple research and development projects that involve designing assessments aligned to the Next Generation Science Standards (NGSS). Two of these projects are producing technology-enhanced assessments for upper elementary science and curriculum-embedded assessments for the Mi-STAR middle school science curriculum.
In the recent past, Dr. Gane has also participated in research and development projects that produced educational materials such as computational thinking assessments for the Everyday Computing project, technology-enhanced middle school science assessments (NGSA), and assessments for the SLIDER middle school physical science/engineering/LEGO robotics curriculum. In these projects Dr. Gane focused on the development, use, and validation of these assessments.
Education
2011 - PhD, Georgia Institute of Technology, Engineering Psychology
2006 - MS, Georgia Institute of Technology, Engineering Psychology
2001 - BA, University of Texas, Psychology