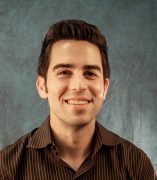 Brian Gane
Research Assistant Professor
Learning Sciences Research Institute
Contact
Building & Room:
1570-L SSB
Address:
1240 W. Harrison St.
Office Phone:
Email:
About
Brian Gane's primary research interests center around the research and development of learning environments, including the design of assessments, instruction, and curriculum within those learning environments. Dr. Gane also focuses on how technology affords novel interactions that promote learning and the measurement of that learning. Recently, his work has concentrated on the development and validation of assessments for engineering and science disciplines.
Dr. Gane is actively involved in developing NGSS-aligned assessments for the NGSA projects and the Mi-STAR project, and has previously developed curriculum and assessments for the SLIDER curriculum. Dr. Gane continues to be involved in on-going teacher education, especially around assessment with the Next Generation Science Standards.
--Assessment Literacy for the Next Generation Science Standards: Developing Teachers' Knowledge and Practices
--Collaborative Research: Designing Assessments in Physical Science Across Three Dimensions
--Designing Next Generation Assessments to Support the Teaching and Learning of Life Science
Education
2011 - PhD, Georgia Institute of Technology, Engineering Psychology
2006 - MS, Georgia Institute of Technology, Engineering Psychology
2001 - BA, University of Texas, Psychology