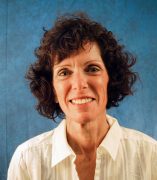 Susan Goldman
Professor Emeritus
Founding Co-Director, Learning Sciences Research Institute
Contact
Building & Room:
1570-U SSB
Address:
1240 W. Harrison St.
Office Phone:
Email:
About
Susan Goldman is a Professor Emeritus and a founding co-director of UIC's Learning Sciences Research Institute. She conducts research on subject matter learning, instruction, assessment, and on roles for technology, especially in literacy and mathematics. Goldman is widely published in discourse, psychology and education journals. She is has been elected to the National Academy of Education, named a Fellow of the American Educational Research Association and of the Society for Text and Discourse, and selected as the Inaugural Outstanding Alumnus of the Learning Research and Development Center. Goldman serves the field through a number of editorial appointments, including executive editor for Cognition & Instruction and associate editor for Journal of Educational Psychology. She sits on the editorial board of Reading Research Quarterly, Journal of the Learning Sciences and Educational Psychologist. Goldman is a board member and of the International Society of the Learning Sciences and served as its president from 2011 to 2012. She also has served as president of the Society for Text and Discourse, and vice-president for Division C of the American Educational Research Association.
A particular focus of her current research is on understanding the literacy demands in different disciplinary contexts and the implications of these demands for supporting learning. She is pursuing this work in the context of a recently funded major initiative of the Institute for Education Sciences, U. S. Department of Education, Read for Understanding Across Grades 6 through 12: Evidence-Based Argumentation for Disciplinary Learning. As principal investigator for this grant, Goldman is coordinating a research and development collaboration among five institutions (University of Illinois at Chicago, Northern Illinois University, Northwestern University, WestEd, and Inquirium LLC) and several school districts. They are researching the processes, instructional practices and materials needed to support evidence-based argumentation from multiple sources in literature, history and science across grades six to 12.
In other work, Goldman is focusing on the language demands of ninth-grade algebra. In the assessment area, she is developing web-based tools for measuring digital literacy skills, including selection, analysis and synthesis of multiple information sources in the context of inquiry tasks. She is also examining the cognitive, psychometric and instructional validity of embedded assessments in two standards-based mathematics curriculum. She collaborates with educational practitioners to bridge research and practice, and has recently completed a project that focused on building capacity for high quality teaching and student learning in literacy in K to 8 schools. She has developed and researched several technology-based environments for learning and assessment, including the mathematics problem solving series The Adventures of Jasper Woodbury, and The Little Planet Literacy Series.
Education
1978 - PhD, University of Pittsburgh, Psychology
1976 - Specialty Exam, University of Pittsburgh
1975 - MS, University of Pittsburgh, Psychology
1970 - BA, Barnard College of Columbia University, Psychology
Licensures and Certifications
New York State Regents Scholarship Award
Cum laude Graduate of Barnard College
National Science Foundation Graduate Fellowship Association
2009 Distinguished Professor of the College of Liberal Arts and Sciences
2009 Inaugural Fellow of the Society for Text and Discourse
2010 Fellow of the American Educational Research Association
2011 Learning Research and Development Center Inaugural Distinguished Alumnae Award