Stieff Awarded Honorary Professorship in UK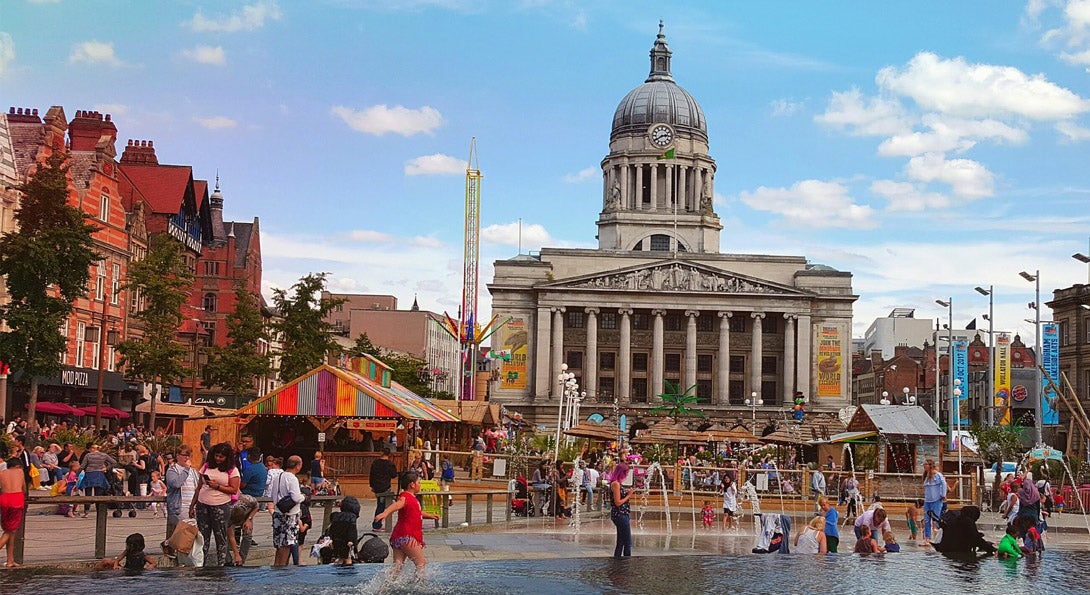 Learning Sciences Research Institute (LSRI) Co-director Mike Stieff has been awarded an Honorary Professorship of Learning Sciences in the School of Education at the University of Nottingham in the United Kingdom. The appointment began on August 1st, 2021, and lasts three years. Both Stieff and fellow Co-director Alison Castro Superfine see the award as an opportunity to expand the reach of the LSRI.
In nominating appointments, Nottingham University faculty look for individuals in professorial positions who are eminent within their fields. Two references of suitable seniority external to Nottingham must be submitted as well, although these needn't be from traditional academia.Stieff joins 26 professors in Education, but is just the second to be appointed in Learning Sciences. Other notable individuals to be awarded Honorary Professorships are Katharina Scheiter, Alan Schoenfeld, and Wouter van Joolingen.
Tangible outcomes of the award may be in the form of lectures or seminars with students and by collaboration in research. Nottingham faculty see these endeavors as a way to strengthen the relationships between the University and those in relevant professions engaging in research and praxis.
The LSRI at Nottingham University is part of the International Society of the Learning Sciences Network of Academic Programs in the Learning Sciences (NAPLeS) Consortium along with UIC and several other institutions. Stieff has previously collaborated with Shaaron Ainsworth, Professor of Learning Sciences and Faculty of Social Sciences at Nottingham.
"I'm honored to receive this appointment from the University of Nottingham and for the opportunities it brings for the LSRI at UIC to collaborate with learning sciences researchers in the UK and the European Union," Stieff said. "The LSRI at Nottingham is home to several distinguished leaders in the learning sciences community and I hope my appointment provides new pathways for our UIC students to engage with their scholarship."
Modified on September 30, 2021