What Sets Us Apart?
♦ Intensive advising program from faculty and senior students to apprentice doctoral students into research-based careers in academia and industry
♦ Student-driven dissertation topics that are tailored to individual interests and career goals
♦ One-of-a-kind "learning in the disciplines" curriculum that engages students in learning sciences scholarship alongside graduate study in a disciplinary specialization of your choice
UIC's PhD program in the learning sciences takes an interdisciplinary approach to the study of learning and the design of learning environments. Our unique approach couples learning sciences research with discipline-based educational research to prepare our graduates to work at the intersection of multiple fields and to consider the practical applications of research for improving learning in authentic contexts. Every student pursues an individualized course of study, devised in consultation with program faculty, and is given apprenticeship opportunities to work on current research projects sponsored by LSRI. In keeping with the program's unique interdisciplinary orientation, students develop competencies in learning sciences at the same time that they develop a disciplinary specialization. Learning sciences perspectives are thus focused on learning in particular disciplinary areas such as language learning, mathematics, history, chemistry, computer science, biology, urban planning, to name a few.
The LS PhD program prepares students to engage in research on learning in diverse contexts with an emphasis on the design, development, and implementation of learning environments that support real educational goals. Learning is broadly construed as both individual and collective, encompassing cognitive, sociocultural and psychosocial dimensions. Program activities and requirements are organized to provide students with opportunities to develop theoretical, conceptual, and empirical perspectives that inform the learning sciences and their disciplinary specialization as well as to engage in research and design practices.
Body
The Learning Sciences PhD program approaches graduate student preparation as an intensive apprenticeship to a community of practice. Students become increasingly central participants in this community through coursework and collaborative research experiences designed to build students' expertise through active engagement in coursework and funded research projects. In the Core Curriculum, students acquire the basic theoretical frameworks and research skills of learning sciences. Concurrently, students participate in our professional development seminar series, which helps students transition into graduate study and prepares them to conduct independent research as junior scholars. From the first year in the program, students participate as members of one or more research team(s). Consistent with research on socialization into a community of practice, students progress from peripheral participation in the research groups to being core participants as they acquire the skills, knowledge, and tools needed for full participation. As they become more central research team members, students collaborate on grant proposals, contribute to research reports, and take on responsibilities of authorship on research publications and conference presentations.
image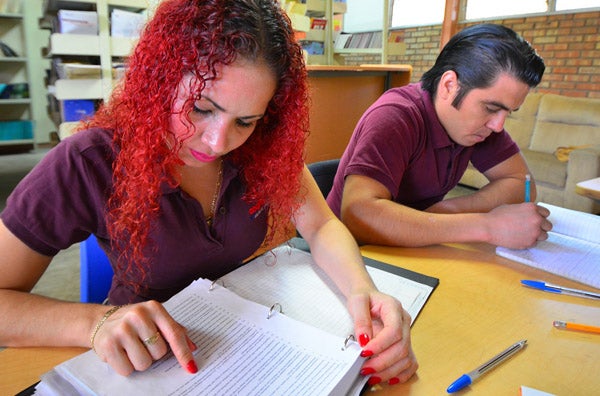 The program prepares graduates to work on a wide-range of problems in diverse environments, from urban school districts to academic institutions and other workplaces interested in promoting learning. Our graduates can be found in many industries that include universities, research institutes, publishing companies, software development studios, and startup ventures.