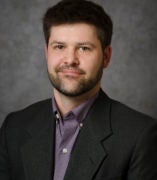 Christopher J. Fry
Alumni
Learning Sciences Research Institute
Contact
Building & Room:
1570 SSB
Address:
1240 W. Harrison St.
Email:
About
Research and Teaching Interests
Teacher Practice in Career and Technical Education
Discipline
Workforce Learning
Year Entered Program
2014
Advisor
James Pellegrino
Hometown
Arlington Heights, IL
Professional Goals
I am interested in facilitating teachers in Career and Technical Education (CTE) settings toward better incorporating their career-related expertise and experiences into their pedagogical practices. Ultimately, my goal is to support CTE students by helping them bridge what they learn in the classroom to authentic workplace practice.
Why Learning Sciences?
Learning Sciences looks at learning in a number of contexts through a number of theoretical perspectives and analytical lenses. For me, the Learning Sciences helped me engage with Career and Technical Education (CTE) in a way that expands on our understanding of CTE as a learning environment, incorporating the practices associated with the occupational fields CTE students are looking to enter, the institutions CTE is housed in, and also honoring the knowledge that CTE students bring into these spaces.
Why LSRI at UIC?
Chicago has a rich, and at times fraught, history of being a labor-class city. Often referred to as "City of the Big Shoulders", a reference to laborer's physique made in Carl Sandburg's poem "Chicago", this city has long documented and celebrated its working class.
Selected Presentations
Castro-Superfine, A., & Fry C. (2018) Looking Across Professions: Examining Teacher Practice. Invited speakers at the Learning Sciences Research Institute Speaker Series at University of Illinois at Chicago, Chicago, IL
Research Currently in Progress
Looking Across Professions - This study focuses on teaching practices in Career and Technical Education disciplines, such as automotive technology. The purpose of this study is to undertand the nature of the teaching practice of instructors in Automotive Technology courses at the community college level. By doing so, we can inform the deisgn of professional development programs for technical educators and the curricula of the courses they teach.
Fostering Student Agency and Distributed Mathematical Authority - This study looks to investigate shifts in teaching practices as teachers become adept at engaging students in mathematical discourse, and how those shifts correlate to changes in students' mathematical discourse.