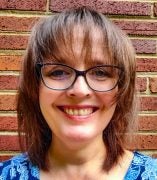 Allison Hall
Visiting Research Specialist
Alumni
Learning Sciences Research Institute
Contact
Building & Room:
1570-F SSB
Address:
1240 W. Harrison St.
Office Phone:
Email:
About
Discipline
Language and Literacy
Entered Program
Fall 2010
Advisor
Hometown
Solon, Ohio
Professional Goals
I would like to teach and do research at a college or university.
LSRI Projects
I work on Reading for Understanding Across Grades 6 through 12: Evidence-based Argumentation for Disciplinary Learning (READI) as part of the literature design team.
Hobbies & Interests
I enjoy collecting LPs from the late 1980's and early 1990's alternative scene.
Why Learning Sciences?
I decided on Learning Sciences because it is interdisciplinary. I am interested in theory and research on learning from the perspectives of various disciplines.
Why LSRI at UIC?
I am at LSRI at UIC because of the opportunities it offers
Education
M.A., Eastern Michigan University, Teaching English to Speaks of Other Languages
M.A., University of Michigan, Russian and East European Studies
B.A., Northwestern University, Slavic Languages and Literature