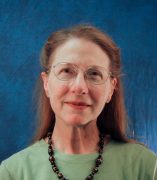 Catherine Kaduk
Alumni
Learning Sciences Research Institute
Contact
Building & Room:
1570 SSB
Address:
1240 W. Harrison St.
Email:
About
Discipline
Math Education, Measurement
Entered Program
2008
Advisor
Hometown
Wauwatosa, Wisconsin
Professional Goals
Assisting in the development of high quality assessments for conceptual development, problem-solving and reasoning,  with special emphasis in mathematics
LSRI Projects
Evaluation of the Cognitive, Psychometric, and Instructional Affordances of Curriculum Embedded Assessment, Graduate Research Assistant; The Cryptoclub: Crytography and Mathematics Afterschool and Online, Teacher Consultant
Hobbies & Interests
Family, Sewing, and Museums
Why Learning Sciences?
Learning Sciences is interdisciplinary. It encourages understanding learning environments through the analysis of the interactions of three key elements-(1) learners, (2) knowledge/understanding and (3) instructional materials, thus providing a way to analyze the system in which learning takes place, rather than study just one aspect, say curriculum or assessment.
Why LSRI at UIC?
Reading Jim Pellegrino's work on assessment, meeting great faculty, and recognizing the value of current research projects for improving opportunities to learn are all factors for selecting LSRI at UIC.
Education
CAS Mathematics Education
M.S., Educational Psychology
B.S., Elementary Education